Fourth of July is almost here and the last thing you want to be doing is worrying about your air conditioner breaking down. We understand July is the one of the hottest months in Arizona. That's why we gathered our top recommendations to help keep your AC running efficiently and keep your home as comfortable as possible.
First tip is to consider a HVAC maintenance policy. Just like you wouldn't drive your car without routine oil changes or tire rotation, your air conditioner shouldn't be any different! As hard as an air conditioner has to work to keep a home cool, it should be showed love with routine maintenance. HVAC tune-ups and inspections should be done at least once a year but twice is best. By doing so can keep your system operating optimally for years to come. We recommend to our clients a HVAC maintenance policy. For only $60 (cheaper than one visit) a homeowner could have the following benefits for one year.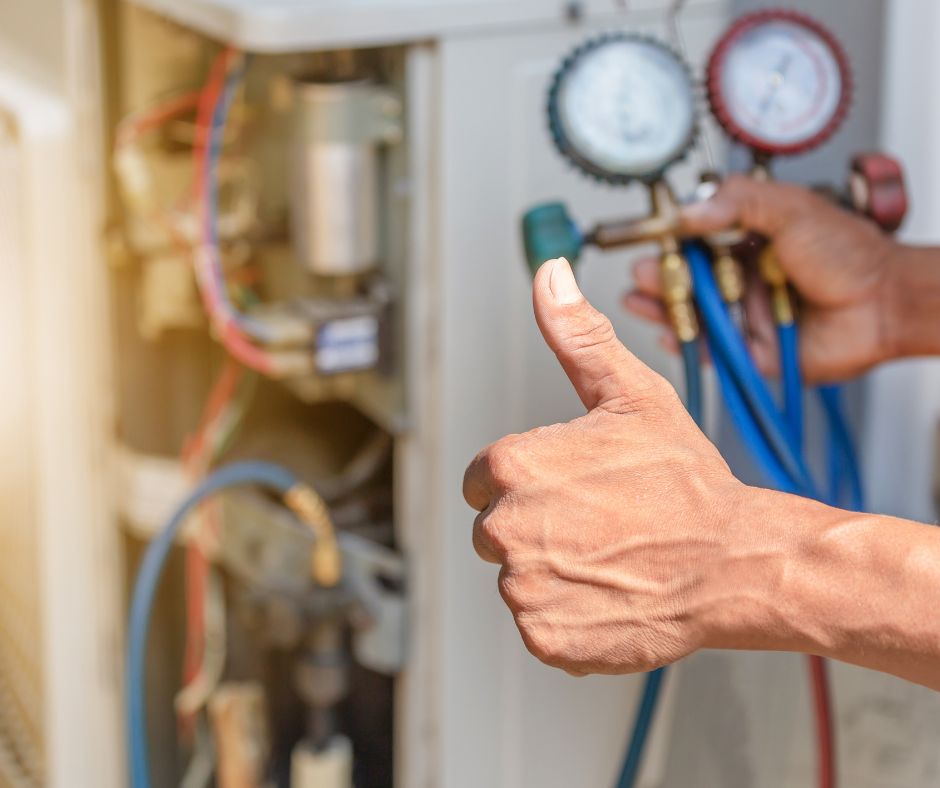 Priority service over non-agreement customers
Scheduled service reminders for maintenance/safety inspection in Spring and/or Fall
24-hour response time
Extended lifespan of HVAC system simply because it is well maintained
Up to 15% discount on repairs
Up to 10% discount on new equipment purchases
A tune-up prolongs life and efficiency in a unit
Safety testing of HVAC equipment
In other words, this policy is consistent care for your air conditioner and helps maintain your comfort level in your home. The worst time to need service is when the triple digits have arrived. Plan ahead with an active policy, it can save you thousands down the road and protect your peace of mind.
Our second tip is to change your air filters regularly. Changing an air filter can lower the energy consumption of a HVAC system by nearly 15%. Write the date of each replacement on the edge of the filter to make it easy to keep track of how often you are changing the filter. We recommend changing your air filter every 30-60 days.
Our third tip is to invest a smart thermostat. Smart thermostats are designed to conserve energy by managing an indoor air climate with an easy programmable feature. The temperature can be adjusted anywhere, any time through your smartphone or tablet. This is ideal for those who spend time away from home. Whether it's a few hours or a few days, the convenience of a Wi-Fi thermostat can be experienced by anyone wishing to optimize their comfort level. Best of all, it allows you to take the guessing game out of energy usage. Smart thermostats monitor energy usage allowing you to make adjustments as needed.
Final tip is to use a ceiling fan with your air conditioner. Many people use their ceiling fan to prolong turning their air conditioner on but this is a mistake. Air conditioning and ceiling fans work best together. To properly circulate the cool air in a room, make sure the fan is pushing the air down. For rooms that do not have a ceiling fan, consider having one installed. It is important to note a ceiling fan will not lower the temperature in your home but it can help the cold air from your air conditioner circulate in a room. Remember to turn it off when you are not present in a room to help save energy usage.
Furthermore, we hope everyone has a wonderful holiday and if you would like to learn more about our HVAC maintenance policy or are in need of air conditioning service call Better Living Cooling & Heating at 480-653-1877 to speak to a specialist.