Air Duct Repair and Replacement
Sometimes a full AC ducting repair or replacement is the right choice. It can save you money and time if the AC system has major issues. A lot of dust and pollen is carried through the air and through the ducts as air conditioners and furnaces work to keep us comfortable. Our home system filters smoke, fumes, lint, pet dander, fur, and even skin cells and pathogens. Getting rid of all these contaminants can be a difficult challenge. Homeowners who are prone to seasonal allergies will also be greatly benefited by regular Air Duct service. It's important to reach out to a competent team with the right equipment and experience to give your duct system the repair or replacement it needs.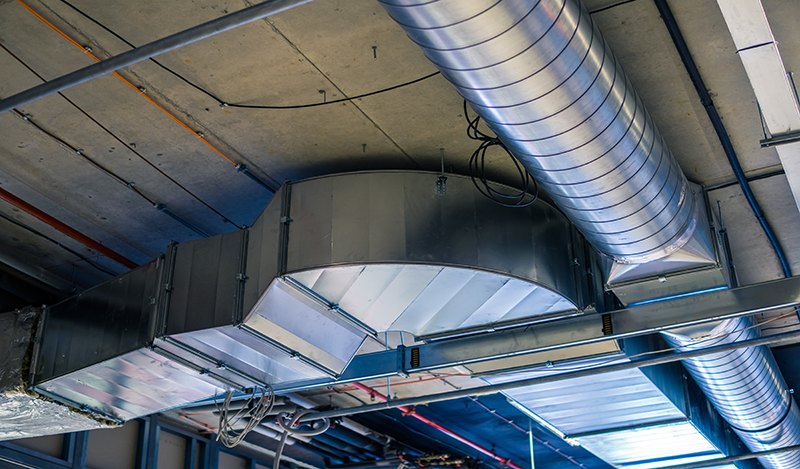 Benefits of Repairing or Replacing your Air Ducts
Better Air Quality

More Energy Efficient when cooling and heating

Increased Airflow

Less Allergens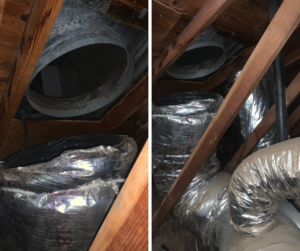 Leaking Ductwork – Getting your air ducts sealed will help them lose less air. This permits your rooms to be brought to a pleasant temperature while using less power. Likewise, leaks can let unfiltered air into your home, negatively affecting your indoor air quality.
Poorly Installed Air Duct – An inappropriately installed air duct can't supply and restore the necessary airflow to heat and cool your home successfully or effectively.
Poorly Sealed Air Duct – On the off chance that your Air Ducts are not fixed or sealed, air can get away from your air ducts before it arrives at the destined location. This causes air loss that you have just paid to heat or cool. It makes your HVAC system work harder to compensate for whatever was lost because of the poor seals.
Broken Air Ducts – Flexible plastic air ducts are currently commonplace in Arizona homes and are regularly found in your attic. If you have plastic flexible ductwork, check to ensure that it is not broken, as they are more fragile than their metal counterparts. 
Air Ducts are not Insulated – Your temperature-controlled air escapes your HVAC system through leaks. Ducts that are not appropriately insulated let a loss of hot air in winter and cooled air in the late summer. Properly insulating your ducts will improve the general efficiency of your system.
Dirty Air Ducts – Air ducts are the paths by which your heated or cooled air reaches you. You can improve your system's productivity and your comfort by a complete airflow assessment. 
Bartels is here to help you. We utilize top of the line equipment for our  HVAC ducting installations and Ducting Leak Checks to precisely analyze any airflow issues in your home.
Why choose the service of Better Living Cooling and Heating
As the leading company in cooling and heating services, repair, and troubleshooting in Phoenix Arizona, you can count on our professional service. We ensure our Phoenix heating and air services are excellent. We even have product and service warranties to guarantee it.
Our mission is to keep you comfortable all throughout the year, no matter the weather. We provide superior service and focus on you and your home's needs. We understand that air conditioning is a necessity and find passion in providing relief from the heat fast! You can expect an honest, professional, and personable experience when working with Better Living Cooling and Heating.
Contact us today at 480- 653-1877 for a cost-free quote!