We know there is no place like home. That is why we offer a wide range of residential and commercial products to meet any project's needs. A ductless mini-split air conditioner is a simple way to cool off your home and without all the ductwork you would find in a traditional system. Usually, a ductless setup consists of a wall-mounted indoor unit connected to a compressor located outside the home.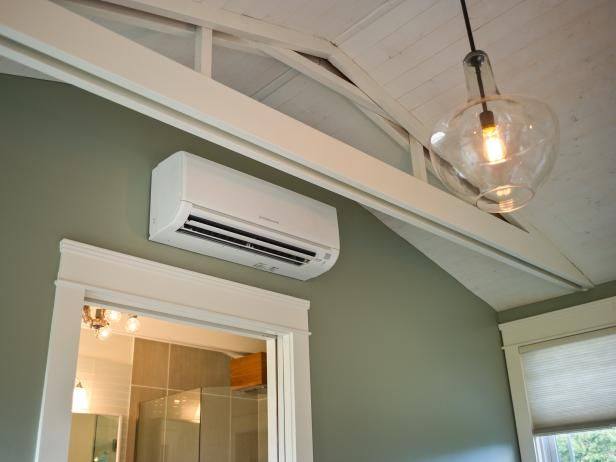 Benefits in Installing Mini-Split Ductless
Individualized Temperature Control

– Ductless mini-split air conditioner installation is a straightforward process and is a versatile choice for homeowners who need to cool rooms at varying temperatures.

Simple Installation Process

– To introduce a ductless mini-split air conditioner, Bartels' specialists will have to put a 3-inch hole into the wall. This is the place where the conduit runs from the outside to the indoor unit. The installation process for a ductless air conditioner is quick and noninvasive.

Low Maintenance

– These air conditioners don't have ducts, so upon installation, there will be minimal maintenance required. It's recommended to have a yearly central air support assessment. Nevertheless, going ductless means that you will never need to stress about cleaning your ventilation work or air leaks in your pipes.

Vast Design Options

– These air conditioners offer incredible adaptability for interior design. They can be introduced in different areas, including being suspended from the ceiling, flushing with a drop ceiling, or even installing on a wall. Controllers make them simple to use for any mortgage holder.
Why choose the service of Better Living Cooling and Heating
As the leading company in cooling and heating services, repair, and troubleshooting in Phoenix Arizona, you can count on our professional service. We ensure our Phoenix heating and air services are excellent. We even have product and service warranties to guarantee it.
Our mission is to keep you comfortable all throughout the year, no matter the weather. We provide superior service and focus on you and your home's needs. We understand that air conditioning is a necessity and find passion in providing relief from the heat fast! You can expect an honest, professional, and personable experience when working with Better Living Cooling and Heating.
Contact us today at 480- 653-1877 for a cost-free quote!